InSanity
(2011/ENG/RIP
by KaOs)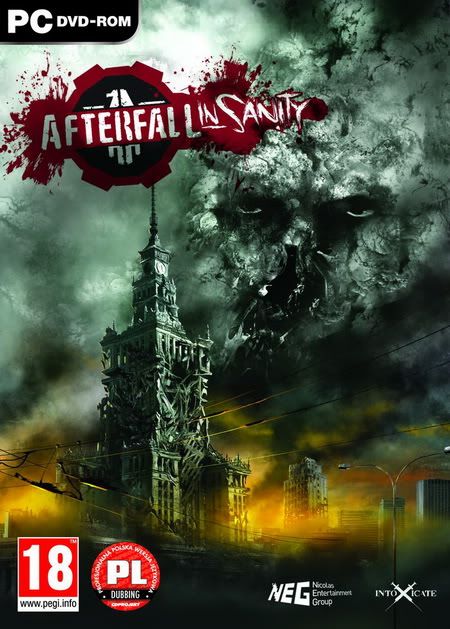 PC Game | Developer: Intoxicate Studios and Nicolas Entertainment Group | Publisher: The Games Company | 2.4 GB
Genre: Action (Shooter / Survival Horror) / 3D / 3rd person
Afterfall:
InSanity
- horror third-person shooter that takes place after the events of a fictional cold war between Nazi Germany and the United States and the Soviet Union. However, their truce was short-lived, and in
2012
the world was facing a terrible nuclear war. In order to survive the catastrophe, humanity moved from the contaminated surface into the bunkers, mines and huge cities underground. You Play the role of a psychologist named Albert, who is part of a team of medical scientists who are responsible for monitoring the psychological stability of people ...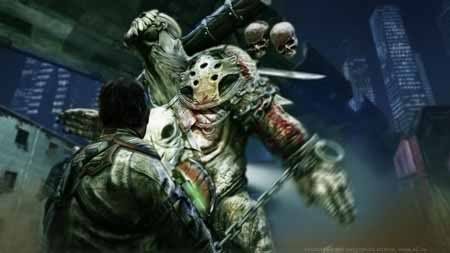 Features
- In an alternate world full of World War II ended quite differently than in raelnosti, and this has had an enormous impact on the future course of history.
- The psychological state of the protagonist is constantly changing depending on the game of perfect actions and decisions
- The level of adrenaline hero depends on the environment and current events. When Albert in tone, it becomes faster and stronger. But if he will long be in a critical situation, the player will lose control of your character. The hero can even take his own life, unable to withstand stress
- The combat system allows you to use in addition to firearms and more melee weapons, including two-handed. Sensitive control system detects the slightest movement of the mini-joystick or mouse, so the attack is carried out exactly in the direction of a given player
- Only overcome all obstacles and endure all the trials, players will learn the truth about what happened to the protagonist
- In the bleak post-apocalyptic world, all events are interconnected, and the madness of its inhabitants - only part of the mystery Afterfall
- A series of unexpected and intriguing and very mysterious events will keep players in suspense until the final of the unpredictable
System requirements
- Operating system: Microsoft Windows XP / Windows Vista / Windows 7even
- Processor: Intel Dual Core 2.0 GHz or equivalent AMD Athlon 64 3000 +
- Memory: 2 GB (Windows XP) / 2GB (Windows Vista / 7)
- Video: 3D-graphics adapter with 256 MB memory, compatible with DirectX 9.0 and supports Pixel Shader 3.0 (Nvidia GeForce 8600 GTX / ATI Radeon X1950 Pro or better)
- Sound: Sound card compatible with DirectX 9.0c
- Free space on your hard disk: 8 GB
- Additional software: DirectX 9.0c
- Controls: A keyboard and mouse
Features RIP'a
- It is based on the license - Intoxicate Studios and Nicolas Entertainment Group -
- Audio quality is 100%
- Video quality is 100%
- Cut all languages ??except English (voice and English interface)
- Video recoded at 50%
- Ekslklyuzivny installer
- The installer with music
- Enclosing a tablet from SKiDROW
- All the way registry maintained
- Requires at least 1 GB of RAM for installation
- Requires at least 8 GB of free space on HDD
- Run the game from a shortcut on the desktop
- Installing additional. Software: DirectX, VisualC + + Redist
- Setup time: ~ 10-15 minutes ~
- RIPed by [KaOs]
Download
Code:
http://www.fileserve.com/file/5WzGWuA/AI_KaOs.part1.rar
http://www.fileserve.com/file/UvJN3A6/AI_KaOs.part2.rar
http://www.fileserve.com/file/fdggTFR/AI_KaOs.part3.rar
http://www.fileserve.com/file/fpMSySK/AI_KaOs.part4.rar
http://www.fileserve.com/file/HuwaBdH/AI_KaOs.part5.rar
http://www.fileserve.com/file/PCrvV5p/AI_KaOs.part6.rar
Code:
http://www.filesonic.com/file/423382...KaOs.part1.rar
http://www.filesonic.com/file/423383...KaOs.part2.rar
http://www.filesonic.com/file/423383...KaOs.part3.rar
http://www.filesonic.com/file/423382...KaOs.part4.rar
http://www.filesonic.com/file/423383...KaOs.part5.rar
http://www.filesonic.com/file/423382...KaOs.part6.rar
Code:
http://www.filejungle.com/f/hbybbx/AI_KaOs.part1.rar
http://www.filejungle.com/f/X3hWWW/AI_KaOs.part2.rar
http://www.filejungle.com/f/qTUKxG/AI_KaOs.part3.rar
http://www.filejungle.com/f/Qmqa4a/AI_KaOs.part4.rar
http://www.filejungle.com/f/p2hwzb/AI_KaOs.part5.rar
http://www.filejungle.com/f/sq2n6s/AI_KaOs.part6.rar
---
jpldg FS Afterfall: InSanity (2011LENGLRIP by KaOs) []d] 2012